Anxiety Hypnosis Doncaster
Hypnotherapy for stress south Yorkshire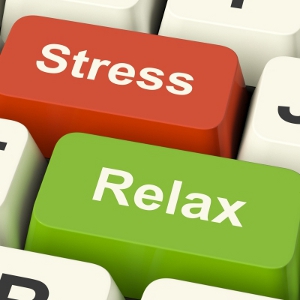 Stress and anxiety effects everyone at some point in our lives. In fact it is normal to have a small amount of stress, it keeps us on our toes and alert and can be healthy. The problem is that we are living in a world where most of us are juggling work, family, children, social occasions, and much much more; fitting it all in and trying to catch up with ourselves. It isn't until we start seeing signs and symptoms of anxiety and stress we start to take notice.
Hypnotherapy for Stress South Yorkshire
Hypnotherapy can be a very effective tool for combating stress and could be very useful to you if you have any of the following issues:
Common Symptoms of stress and Anxiety
Cognitive Symptoms
Having problems with memory
Struggling to concentrate
Looking at life in a negative way
Racing thoughts and and constantly worrying
Emotional Symptoms
Having a short fuse and been irritable
Been moody
Unable to feel relaxed and getting easily agitated
Feeling everything is too much
Feeling lonely and on your own, even in company
Feeling low and unhappy most of the time
Physical Symptoms
Diarrhoea and constipation
Feeling sick and nausea
Light headed and dizzy
Rapid heartbeat
Little interest in sex
Picking up bugs and cold more frequently than usual
Behavioural changes and symptoms
Increased appetite/ lack of appetite
Feeling tired all the time
Not been able to sleep/ or sleeping too much
Not wanting to be around friends and family
Avoiding doing everyday things
Drinking more alcohol
smoking more
Twitching, nail-biting, pacing and developing nervous habits.
The list above is some of the more common symptoms and stress and anxiety. If you are experiencing stress then it can be exhausting and very debilitating and difficult to live with, it has a huge impact on every area of your life and it can cause a whole heap of problems. It need not be this way though!
Anxiety Hypnosis Doncaster
By using Hypnosis we can work together to find a way for you to learn new skills in stress management. I am fully trained as a stress management consultant and when combined with Ericksonian Psychotherapy and tailored just for you as an individual the results can be amazing.
I don't use scripts or a "one size fits all" solution because I recognise that we are all individuals and I always find the best way to help you as a unique person, to teach your body and mind relaxation techniques, coping strategies and utilise your own inner resources so you will feel more in control, calm and confident. I will teach your subconscious how to relax and understand how it feels to be calm in your body and mind.
I have extensive knowledge in stress management to be able to help you achieve a more balanced way of life and a happy outlook again. It will not happen overnight and I don't promise miracle cures, it will take some work and commitment from both sides.
My stress management program is based on 4 sessions in total over 4 weeks tailored to you, which will also include;
A full explanation of what stress is, how it affects your body and mind and how to combat it
4 full hypnosis sessions to re-program your subconscious mind to understand a relaxed state and utilise your existing internal resources
A tailored made plan for you to work through to reduce stress
You will also be taught self hypnosis so that you will have a useful tool... for life!
The price for the 4 week package (including full training in self hypnosis) is £300 for all of the above,
Book your appointment by contacting me here.
* Please be aware that if you contact us with certain symptoms we may request a referal from a G.P. before we can work with you. Many therapists do not do this and we consider it highly unethical as some physical symptoms can be related to issues other than stress.
Anxiety Hypnosis Doncaster | Hypnotherapy for Stress South Yorkshire © 2013