Hypnotherapy Doncaster
Clinical Hypnotherapy

Doncaster

Brian Watson Associates offers clinical hypnotherapy and Ericksonian Psychotherapy in the Doncaster and South Yorkshire region for most any issues. We offer this to the general public locally and the corporate market nationwide.
Brian is proud to be the only advanced practitioner and one to one supervisor recognised, acknowledged and registered in the Doncaster and South Yorkshire area with the General Hypnotherapy Register.
He is also registered with the CNHC (Complementary and Natural Healthcare Council) and a very experienced trainer in Ericksonian psychotherapy, Hypnotherapy and NLP.
Ericksonian psychotherapy and hypnosis can be very effective for many common issues (click here for a more comprehensive list.) Some of the most popular services include:
Some of the techniques available for helping with these issues include:
Clinical Hypnotherapy
Ericksonian Psychotherapy
Stress Management
NLP
EFT
NAT
For more general information regarding therapy available in Doncaster and South Yorkshire (and helpful videos) you can go to our FAQ section by clicking here.
To download a leaflet about Hypnotherapy click here.
For help, information or an appointment, contact us now!
Email:info@brianwatsonassociates.com
Telephone:07519 893 555
Or send a message right now by completing the form below!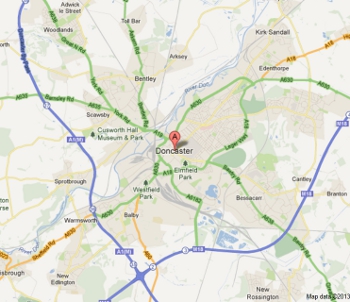 Brian Watson Dip. I.hyp. E.Psy NLP Prac. (BHR) is a Doncaster hypnotherapist and Ericksonian Psychotherapist covering the South Yorkshire region.

Some of Brian's qualifications include:

An HND in Clinical Hypnosis from St Marys University London (with Distinction.)

BHR (British Hypnosis Research.) Theory and Principles of Indirect Hypnosis, Ericksonian Psychotherapy and NLP (with Distinction.)

Practitioner Diploma in the Advanced Indirect Conversational Hypnotic Induction Techniques of Ericksonian Hypnosis & NLP (with Distinction.)

Advanced Practitioner Diploma in Indirect Hypnosis Ericksonian Psychotherapy & NLP (with Distinction.)

Master Practitioner in the Covert Advanced Psychotherapeutic Strategies and Creative Interventions of Milton H Erickson and NLP (with Distinction.)

Brian is registered with the CNHC and the GHR (Advanced Practitioner and an Acknowledged Supervisor) and is also a trainer for BHR.
To find out more about Brian click here.
Brian Watson Associates
First Avenue
Doncaster
,
South Yorkshire
DN6 7QL
Phone:
07519 893 555